What Our Partners Say
TFL has been a tremendous long-term partner for our business. Their expertise in pricing, distribution and service has been instrumental in helping us exceed our ticket revenue goals.
– Tyler Kirby, Executive Vice President of Business Development, Kansas City Chiefs
Our partnership with TFL has continuously provided value for our athletics department over the years. Their knowledge of the industry as well as market insights and data analysis has been an important part of our success.
– Colin Hargis, Senior Associate Athletics Director at NC State
Before coming to Wake Forest, I worked with TFL at a different school and the entire team has been a true partner. The value they brought to our ticketing strategy was unparalleled, and I knew I wanted to bring them on as an exclusive partner here in Winston-Salem.
– Brendan Jones, Senior Associate Athletic Director and Chief Revenue Officer at Wake Forest
Working with TFL over the last few years has been a great experience. Being new in this space we were looking for a company that would be a real partner with us. They took the time to understand our business and what our goals were and then worked toward developing a strategy to achieve them.
– Mike Osumundson, Senior Assistant Athletic Director for Ticket Operations at Indiana University
Specialists in Pricing,
Analytics and Distribution
Inventory
Optimization
We ensure that your tickets will reach the widest possible audience by listing them on all major ticketing marketplaces, apps and exchanges in addition to our closed loop distribution channels.

Proactive Sales
Strategy
We work hand in hand with our partners to employ dynamic pricing strategies based on current market trends. This approach helps maximize revenue and boost event attendance.
Data-Driven
Insights
Our high-level access to customer and market data gives us invaluable insights into fan-buying behavior and distribution channels, helping you make informed decisions for your business.
Tailored Pricing
Solutions
Let our experienced pricing team become an extension of your business. We offer exceptional account management services designed to support your growth through every stage.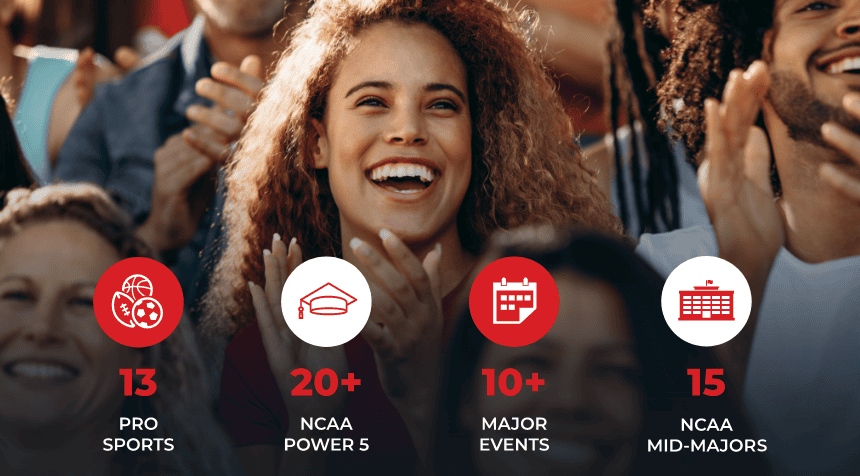 Why Teams and Rightsholders
Partner With TFL
There's no question that fans are the most important part of live events. That's why having an exceptional ticketing strategy can be crucial to the success of sporting events, concerts and theater. We ensure that your primary and secondary markets are aligned to maximize attendance and revenue.
We've worked with some of the largest teams and rightsholders to enhance the way they sell tickets. Our partners trust us to deliver industry leading pricing strategies through our inventory optimization with access to real-time reporting metrics.
Our Pricing Expertise Pays Off
TFL began as a semi-consolidated secondary ticketing partner for a Power 5 school but quickly transitioned to an exclusive partner. By complementing the school's preexisting ticketing strategy, we helped boost revenue significantly in our first full year of exclusivity.
192
%
---
Increase in
Tickets Sold
76
%
---
Increase in Average
Ticket Price
Average Ticket Price
Number of Tickets Sold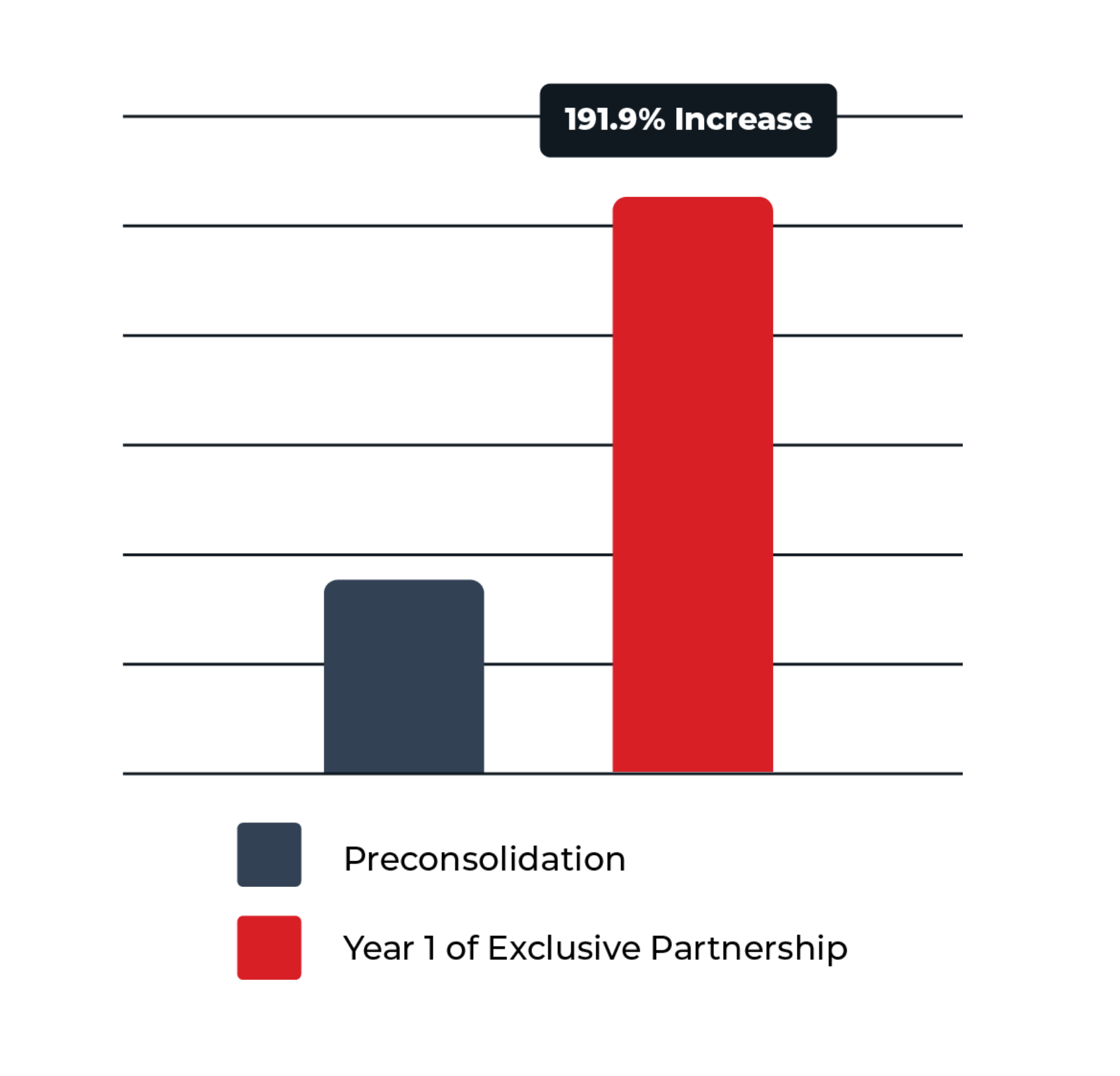 By partnering with TFL, the school has seen steady growth in its average single game ticket price, aligning the secondary market with the primary.
Average Ticket Price Preconsolidation
$40.52
Average Ticket Price with Consolidation
$71.40
Frequently Asked Questions
What kind of partnership models does TFL offer?
TFL offers a diverse range of partnership models tailored to the unique motivations and needs of each partner. Our commitment to providing customized, full-service partnership solutions ensures that we can effectively cater to your specific needs.
What pricing strategy does TFL employ for various events?
Our pricing strategy at TFL is founded on the principle of "pace-based pricing." This approach involves frequent and incremental adjustments to pricing to best maintain market stability and help shield our partners from the impact of abrupt market fluctuations.
How does TFL collect and analyze data for customers?
We utilize reporting dashboards to gather information regarding sales on various exchanges, average ticket prices and other crucial data points. TFL also monitors mobile ticket transfers to gain a deeper understanding of customer behavior by tracking ticket acceptance and attendance at games.